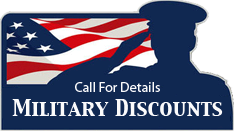 Delivery Area
Sumter
Wedgefield
Dalzell
Bishopville
Rembert
Manning
Summerton
Mayesville
Turbeville
Lynchburg
and many more! Visit our
page for
more information.
Category: Concession Rentals
Concession Machine Rentals
Not only does Bouncer World provide the most likeable, and spunky entertainment, we also have all of the party equipment you need for your next gathering. Choose from concessional items like popcorn machines, snow cone machines, hot dog cart, and cotton candy machines. Bouncer World owns and operates all of the party equipment rentals so we take great care in the maintenance and cleanliness of all of our items. When you rent a concession from Bouncer World, you can rest assured that the concession rentals are clean and will provide delicious treats.
A FUN FOODS PACKAGE


$159.00

Cotton Candy Machine -Tabletop with 50 Free Servings


$60.00

Popcorn Machine - 4oz Tabletop


$35.00

Popcorn Machine - 8oz Tabletop with 50 Free Servings


$60.00

Snow Cone Machine with 50 Free Servings


$60.00
Copyright © 2016-2019. Bouncer World, LLC. All rights reserved. Sumter South Carolina, 29150 (803) 778-9999