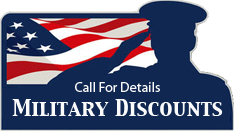 Delivery Area
Sumter
Wedgefield
Dalzell
Bishopville
Rembert
Manning
Summerton
Mayesville
Turbeville
Lynchburg
and many more! Visit our
page for
more information.
Category: Combo Bouncer Rentals
Combo Bouncer Rentals
Bouncer World has a great selection of combo bouncer rentals, with all kinds of themes. Combos get their name from being a "combination" of the popular bounce house and additional features like climb & slides, basketball hoops and more! Browse the selections below and click on the title or image for more information and to make a reservation.
Currently 15% Off Listed Price!!!
AVENGERS COMBO


$175.00

CARNIVAL CELEBRATION DUAL LANE COMBO


$250.00

DESPICABLE ME COMBO


$175.00

DOC MCSTUFFIN COMBO


$175.00

FROZEN COMBO


$175.00

JUSTICE LEAGUE COMBO


$175.00

MICKEY PARK COMBO


$175.00

NINJA TURTLE COMBO


$175.00

PAW PATROL COMBO


$225.00

RAINBOW 5 IN 1 COMBO


$225.00

ROYAL CASTLE 5 IN 1 COMBO


$215.00

SESAME STREET COMBO


$175.00

SPIDERMAN COMBO


$175.00

TROLLS COMBO


$225.00
Copyright © 2016-2017. Bouncer World, LLC. All rights reserved. Sumter South Carolina, 29150 (803) 778-9999