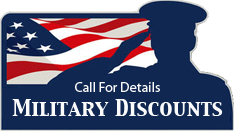 Delivery Area
Sumter
Wedgefield
Dalzell
Bishopville
Rembert
Manning
Summerton
Mayesville
Turbeville
Lynchburg
and many more! Visit our
page for
more information.
Frequently Asked Questions
How far in advance should I make my reservation?

We recommend you make your reservations as soon as you know the date, time and location of your event. It is first come, first serve!
How do I Pay? / When is payment due?

You will have the option to pay in full or to pay a non-refundable deposit. If you choose to pay the non-refundable deposit amount the remaining balance will be due on the day of the event. If you choose to pay in full ahead of time, we do not issue refunds; however you may reschedule. We accept company check, cash, debit, and credit. You may contact us at (803) 778-9999 and we can book your event over the phone or you may come by our office location at 1060 Old West Liberty St. Sumter, SC 29150
Is there a delivery fee?

We provide FREE delivery, set up, and pick up for any Sumter, SC event. We will deliver to surrounding areas for a small delivery fee. Call us at (803) 778-9999 for coverage areas and delivery fees.



Taxes?



In accordance with state/local laws, we charge sales tax on all rentals. If your organization is recognized as a tax-exempt organization by the State of South Carolina, Bouncer World, LLC., must receive a copy of your tax exemption certificate forty-eight (48) hours prior to your event or we must collect sales tax in accordance with state/local laws.

Can I Pick Up?

Absolutely, we offer Pick-Up option on select units, when you choose the Pick-Up option, you will receive a discounted rate on the inflatable. Weekday Pick-Ups are due back the following morning, Saturday rentals can be picked up on Friday afternoon and returned on Sunday. Pick up and Drop off times will be arranged at time of booking. A SUV, Mini Van, Truck, or Trailer is needed. Multiple Units and Larger units, such as wet/dry slides, obstacle course, or interactive games require a truck or trailer.

* Any Pick-Up units not returned on time will be charged an additional days rate and billed to the card on file.

* A cleaning fee will be administered to any excessively dirty units and billed to the card on file.

Set Up Instructions (Click this Link)
//files.sysers.com/cp/upload/bouncerworld1/editor/files/SettingupaMoonwalk.pdf

Take Down & Clean Up Instructions (Click this Link)
//files.sysers.com/cp/upload/bouncerworld1/editor/files/TakingDownaMoonwalk.pdf
I decided to pick up my inflatable to save money, what should I expect?

Picking up and setting up your party or event equipment is one way to save money on your rental. However, safety of our equipment along with you and your guests remain a primary concern. The inflatables we routinely allow to be set up by customers range from 150 pounds to over 350 pounds. Transportation requires a large SUV (for a standard bounce house only), van, truck or trailer. Extra caution must be taken to ensure the bounce house is set-up safely and returned in the same condition as it was received. We highly recommend a minimum of two people for set-up and take-down.
Are Inflatable's Safe?
Absolutely! As long as all the rules outlined in the operator safety acknowledgment form are followed, and the unit is supervised at all times, they are very safe. We will request your signature on this form and give you a copy on the day of the delivery. We securely stake the base of all inflatable's into the ground. Grass surface is preferred for set up.
What are my responsibilities as the renter of the bouncer?

A responsible adult must be assigned to supervise all activity in and around the inflatable unit while it is in use. The adult must know and enforce all safety rules. The renter is responsible for the safety of all participants and the care of the equipment. The renter must sign liability waiver. You may also rent a Bouncer World attendant by going to our party extras category.
Can we set up the inflatable equipment in an area where there is no electricity?

If needed, a 50ft extension cord will be included with your inflatable bouncer at no additional charge. If your event takes place, in an area where an electrical outlet is unavailable, you can rent a generator by going to our party extras category page. If a generator is needed, we will need to know this at the time of booking.
What happens if it rains?

If you cancel due to inclement weather prior to delivery personnel setting up unit, you have one year from the date of your event to reschedule, deposit will be applied to the future date. Reschedules can not be used on any federal holiday or federal holiday weekend. Bouncer World, LLC reserves the right to cancel delivery on short notice if it is determined that weather will be a factor in the safety of the participants or harmful to the equipment in any way.
Copyright © 2016-2018. Bouncer World, LLC. All rights reserved. Sumter South Carolina, 29150 (803) 778-9999